Here's a blog from my recent visit to Somalia. I went in my capacity as Minister for International Development, and UK Ministerial Champion for tackling violence against women and girls abroad. 
When you think of Somalia, you probably think of Black Hawk Down, Al Shabaab terrorism and piracy. But if you're born a girl in Somalia, you face so many other risks, both severe and everyday.
Decades of war and humanitarian crises have given Somalia a reputation as one of the worst places to be woman or a child in the world. Girls and women suffer disproportionately from violence and instability. One in 16 women will die during childbirth, and 1 in 10 will die during her reproductive years. Whilst data is scarce, it is thought that 98% of Somali women have undergone female genital mutilation (FGM).
Last week I became the first DFID minister to spend a night in Mogadishu, the capital of Somalia. I was there in my capacity as the UK's ministerial champion for tackling violence against women and girls overseas, as part of a fact-finding and awareness-raising tour to break the silence on an issue that can no longer be taboo. So far my tour has taken me to the United Arab Emirates to tackle the issue of gender-based violence in refugee camps, and I am now in Bangladesh, where two-thirds of girls are married before their eighteenth birthday. All countries suffer from violence against women and girls. We're all located on a spectrum of violence, and we must help and learn from each other to end it.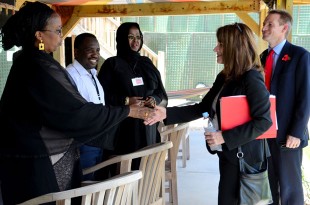 Back to Somalia. There is a nascent movement in Somalia to end FGM, and the Federal Government of Somalia as well as the governments of Somaliland and Puntland, committed to eliminate the practice at the Girl Summit the coalition government hosted in London in July. But new research suggests that while there is widespread support in Somalia for ending the most extreme and medically egregious form of FGM, known as 'pharaonic' 'type III' or infibulation, the majority of Somalis still supports 'sunna', which can involve anything from a small nick to the full removal of the clitoris, removal of flesh, or stitching. People are also now going to medical facilities to undergo FGM, with the help of health professionals, in the belief it is more hygienic. So we've got a long way to go.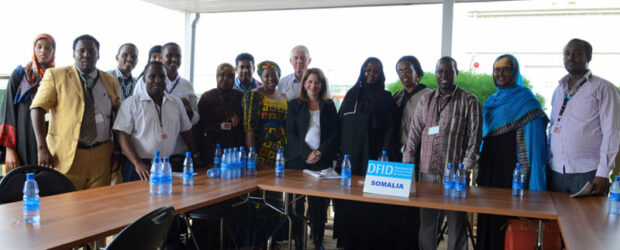 But my visit confirmed that there is reason for hope. I met ministers, religious leaders, NGOs, men, women and girls who were all committed to ending FGM. Every one of them had the same message: 'sunna' is not OK, and they will not have won until they have eliminated all forms of FGM.
I talked to girls from an amazing girls' club in Somaliland. Formed to provide vocational training and address gender-based violence issues in their community, its members were eloquent and open. They had succeeded in breaking the taboo of talking about FGM – even with the men in their families and communities.
And I heard about Somalia's efforts to tackle gender-based violence in conflict, including the development of a sexual offences bill.
But one particular issue seems hardest to tackle, and that is domestic violence. It affects so many women across the world: 2 women a week are killed by their partners or ex-partners in the UK, and 1 in 4 women in the UK suffers domestic violence at some point in her life. In Somalia, there are no data on domestic violence, but in a place where the prevalence of FGM is so high, we can assume that domestic violence is happening in everyday life.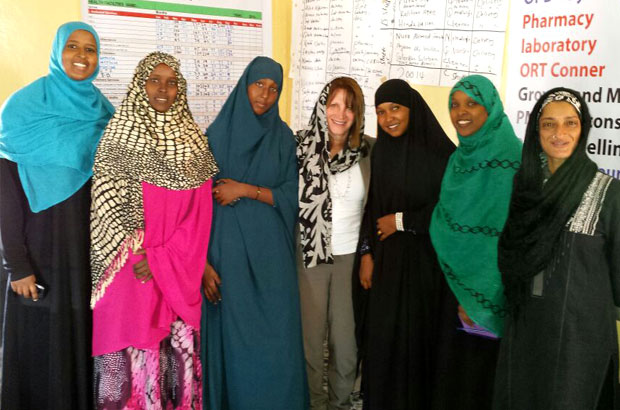 I asked a group of women at a maternal health clinic whether they had suffered domestic violence. Silence. But when I asked whether they knew any women who had been beaten by their husbands, every one of them put up their hand.
The girls' club told me that the right to beat one's wife was a widely accepted social norm. But when I asked whether they felt it was a good social norm, they were vehement in their answer: absolutely not.
It's through young leaders such as these girls that we can really change the future. If these girls refuse to cut their daughters, the cycle ends. If these girls speak out against domestic violence, it can end too.
Through them, we can break the silence, and stop violence before it starts.